If you're just starting to crochet and about to finish a project or pattern, then you may have encountered the FO crochet abbreviation. Don't worry if you don't know what it means and how to crochet it because this guide will help!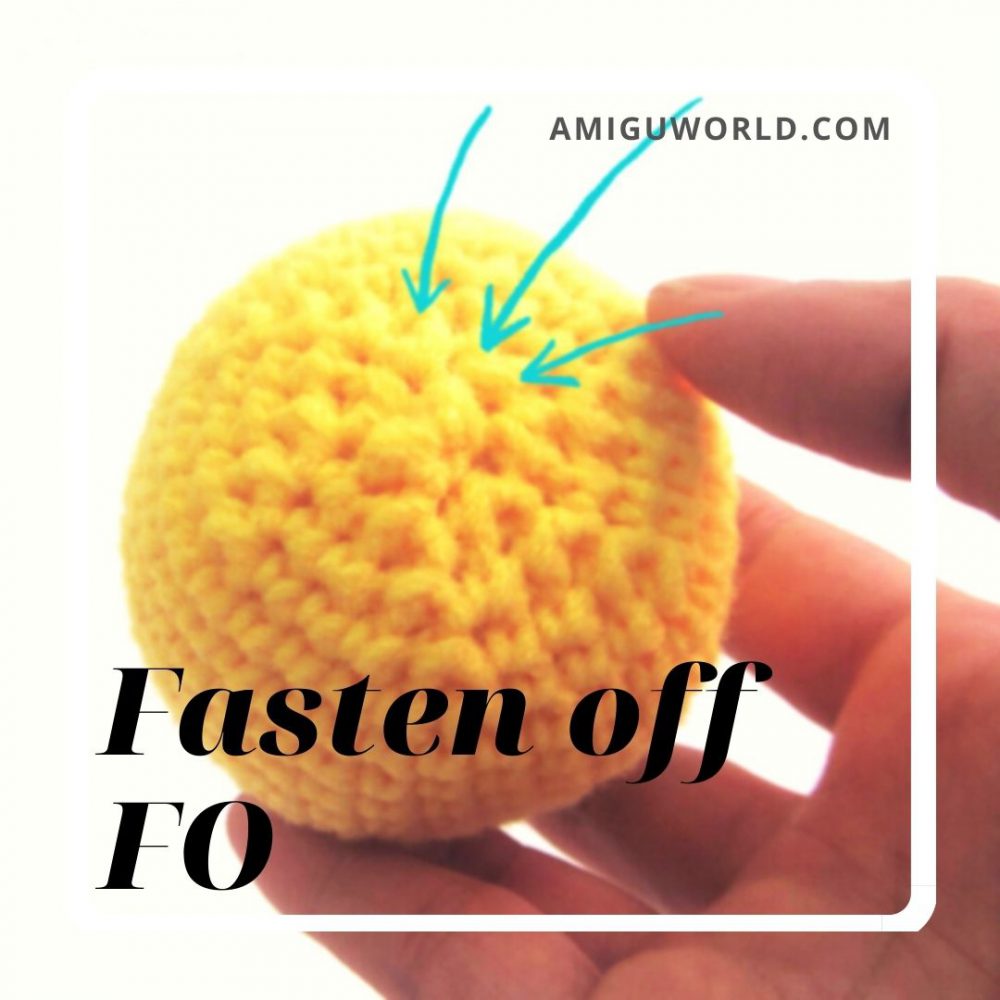 What does FO mean in crochet?
The abbreviation FO can mean two things: "Finish Off" or "Fasten Off" and the term often comes near the end of a pattern to tell you that the project is complete. The neatest way to fasten off and close the remaining hole when you've finished crocheting a piece of amigurumi.
Why is "Fasten off crochet" is important
Fastening off is an important step in crochet because this action means that all of the stitches in your crocheted creation will stay put. Fastening off the ends also means that there is less risk of the yarn ends getting caught and undoing all of your careful work.
How to Fasten Off Crochet Ends
The most popular way of finishing off a crochet project is to weave in the ends, which involves embedding extra yarn threads back into the crochet stitching until they blend in seamlessly. See how it's done with this video tutorial that will walk you through the process of how to weave in ends. A tutorial by Amigu World.
And these are instructions for right-handed crocheters, in American crocheting terms.If you have questions, ask in the comments!  We'll try to answer for you. You can find all of the tutorials at the link https://amiguworld.com/tips/stitch-guide/.
Please Support us
Hey everyone! We make cute free crochet amigurumi patterns. We also have a Youtube channel to help you make it easier. And if you enjoy our videos and appreciate our work, please support us and our YouTube channel and
Buy Me a Coffee
. We appreciate every single cup and all the support, encouragement, and kindness you show us! Thank you for supporting us.

AmiguWorld