Here is the Top 5 Amigurumi Key chain list from AmiSaiGon Channel that we have compiled that you can use for your next crochet gift ideas. They are a very nice idea to use for gifts.
1. Heart Keychain Amigurumi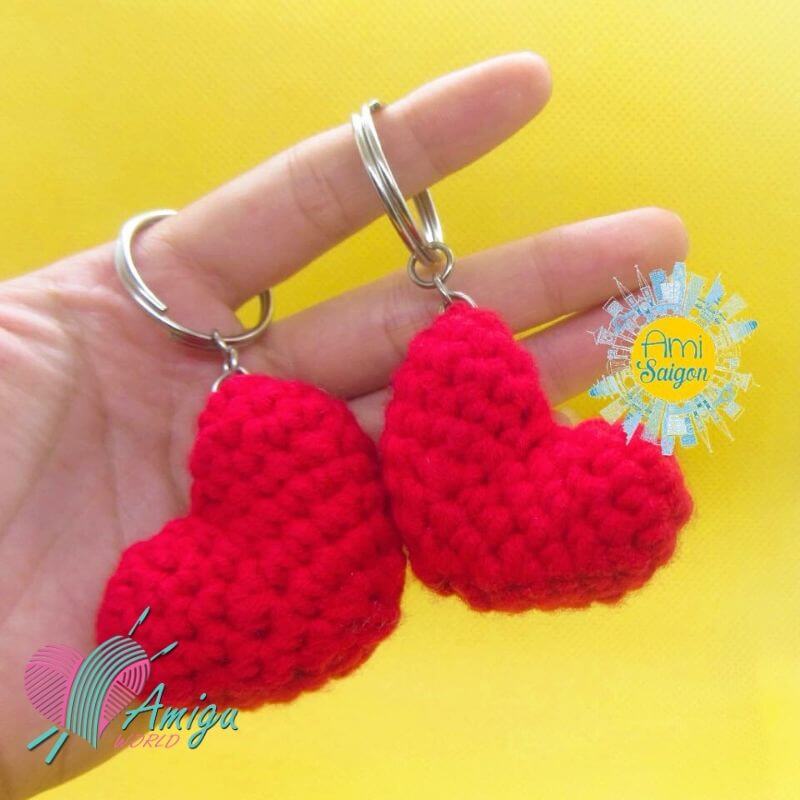 This is a simple keychain amigurumi for beginners, they are so easy to create and lovely for someone special…
Free Pattern: Heart Keychain Amigurumi
2. Emoji Keychain Amigurumi
These cute crocheted Emoji keychains are best used for keychains or as a zipper pull. Very nice to use for Souvenirs, home decor, gifts for lovers…
Free Pattern: Emoji Icon Facebook
3. Star Keychain Amigurumi
You can use this star to make a keychain or ornaments. You can put them on sticks or strings, they are perfect for a baby mobile, also you can use them as cake toppers.
Free Pattern: Star amigurumi
4. Sun Keychain Amigurumi
This little amigurumi sun is so cute and very simple, it is very easy to make. This sun amigurumi is best for keychains, you can put your little sun on your desk or in your pocket.
Free Pattern: Sun keychain amigurumi
5. Simple Bow Amigurumi
Who can resist this very cute Amigurumi Crochet Bow? Very nice to use for Souvenirs,
Free Pattern: 4 best crochet mini bow 
Please Support us
Hey everyone! We make cute free crochet amigurumi patterns. We also have a Youtube channel to help you make it easier. And if you enjoy our videos and appreciate our work, please support us and our YouTube channel and
Buy Me a Coffee
. We appreciate every single cup and all the support, encouragement, and kindness you show us! Thank you for supporting us.

#AmiSaigon